Tennessee State Capitol 1864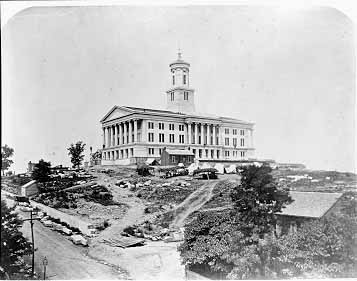 The only state capitol to be fortifide during the war & used as a military base.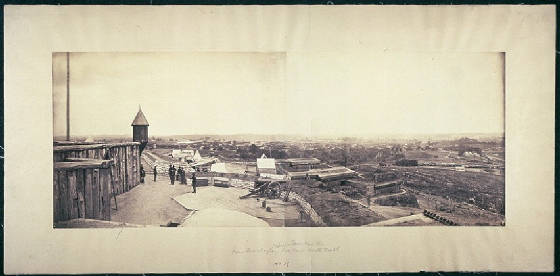 Nashville, Tennessee from Fort Negley looking northeast in March 1864.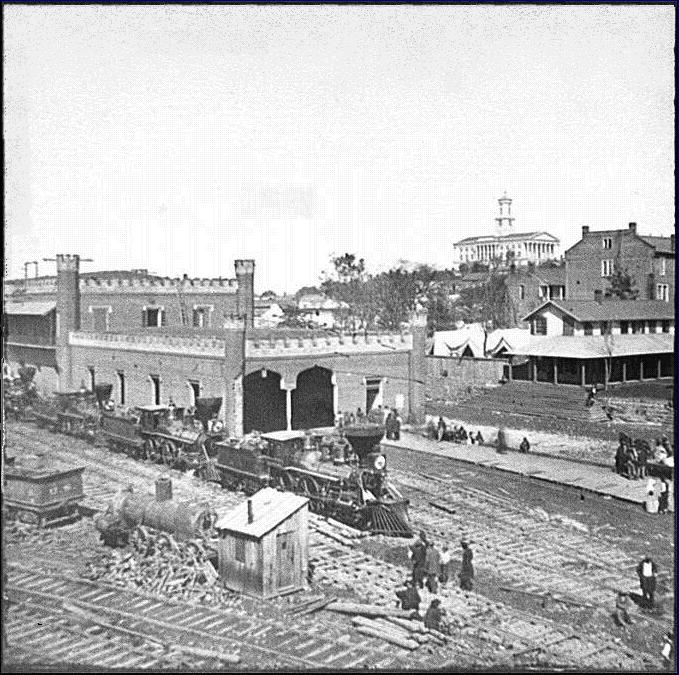 Main railroad yards and structures of the Nashville and Chattanooga Railroad in the hands of the US Military RR at the present site of Nashville Electric Services' main building at 14th & Church Street. State capitol in the background.





Nashville under the gun.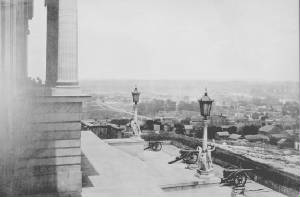 Cannons guarding the Tennessee State Capitol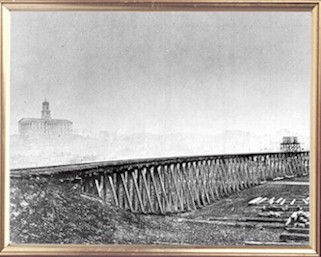 Federal Outer Line. Nashville, TN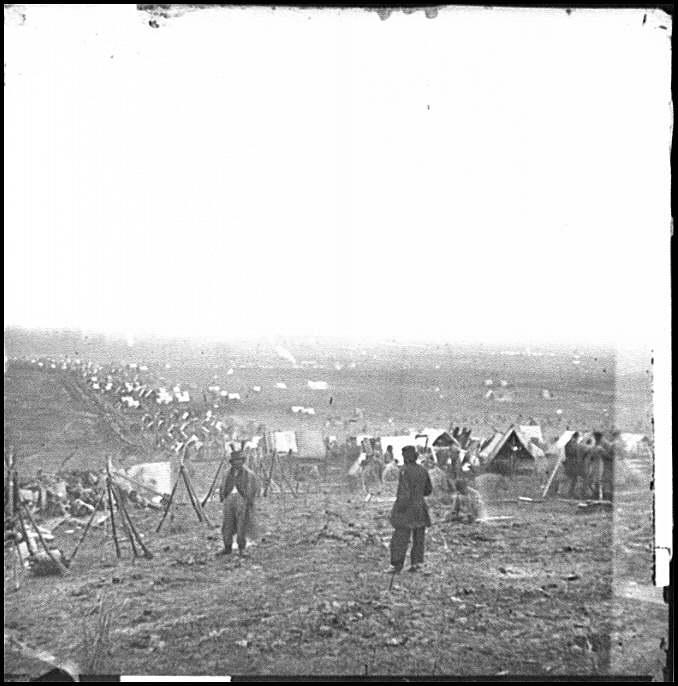 George N Barnard, photographer, 1864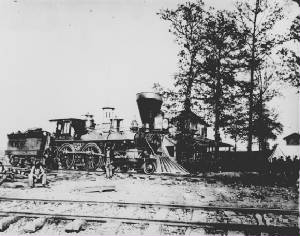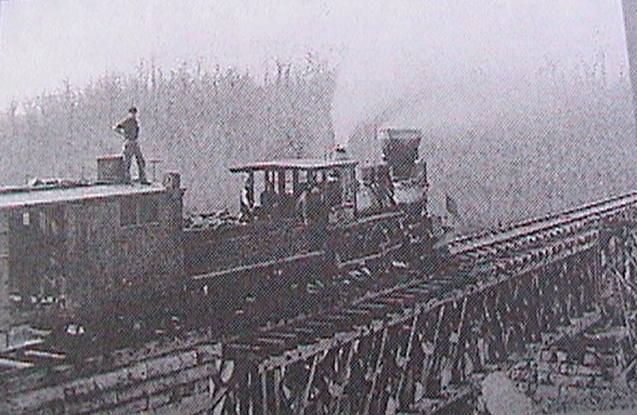 Period photo of the trestle taken from the fort at this large, well preserved field fortification. Pictured is the photographic train of J. F. Coonley, hired by the federal forces to photograph all bridges, trestles, buildings, boats and railroad facilities. The box car behind the locomotive was outfitted as a traveling studio. This is Sullivan's Branch Bridge #2. The redoubt this photo is taken from is visible today with earthen walls and outer ditches. Several salients (projections from the main work ) may have held artillery pieces.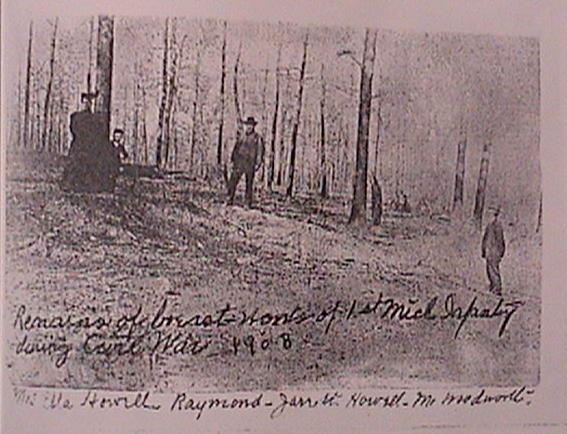 Remains of breastwork of 1st Michigan Infantry in White Bluff taken 1908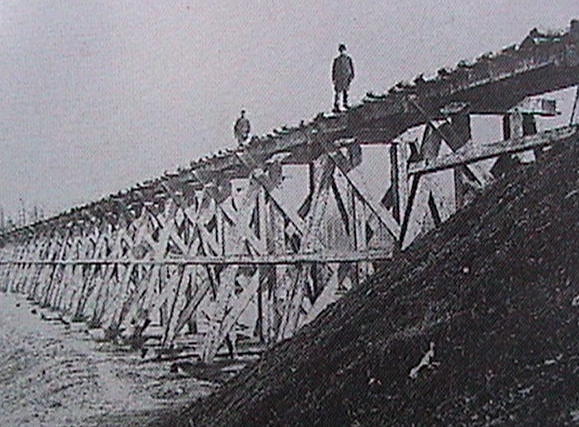 Period photo of the trestle at Gillem's Station, now called Tennessee City. Fortifications erected at this site have been reduced and are now occupied by a cemetery.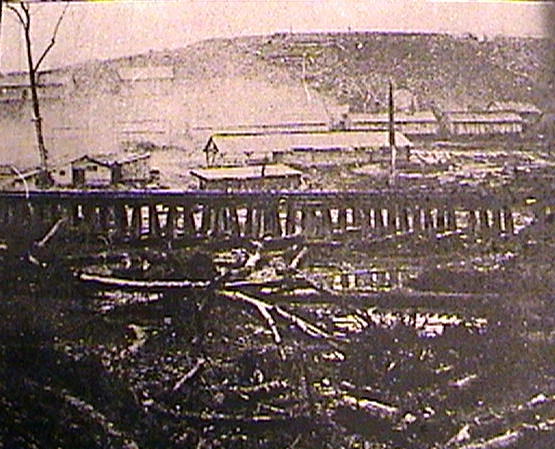 Johnsonville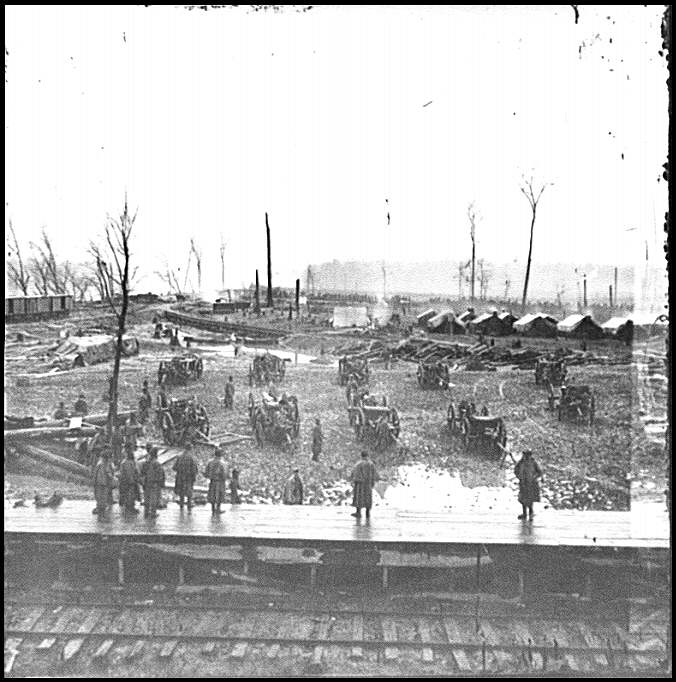 U.S. Colored Troops at Johnsonville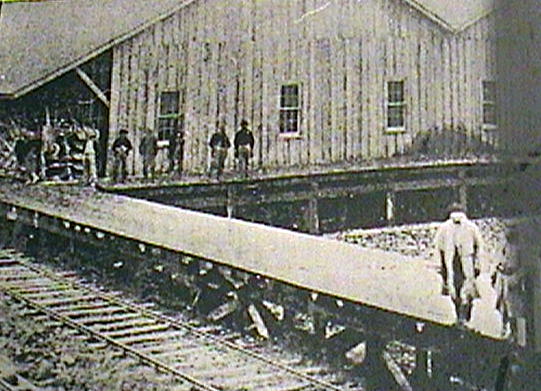 Johnsonville Depot





Period photo of the Big Harpeth No. 6 Bridge off Pinnacle Road in Kingston Springs. A sentry stands at attention of the left. Original stone piers are still in place about 150 feet south of the new bridge.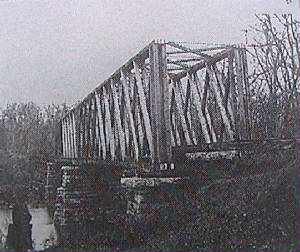 Period photo of Big Harpeth No. 7 Bridge with a hand car on it. One of structures on a ridge just beyond the bridge appears to be a stockade. The original stone piers of the bridge are still present although the course of the railroad has shifted to the south. Today, the site is located in Kingston Springs' city park.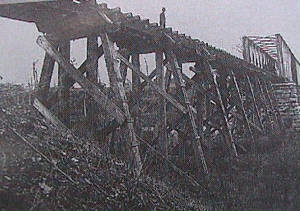 Railroad Cut off Glendale Rd. in White Bluff (Lover's Leap).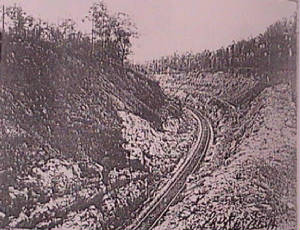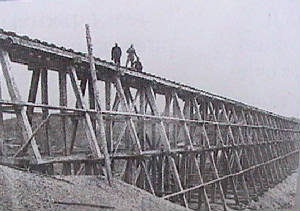 This site is about 2.5 miles east of McEwen and features two well-preserved earthen portions of blockhouses that are visible from the county road. This period photo was taken from one of the blockhouses.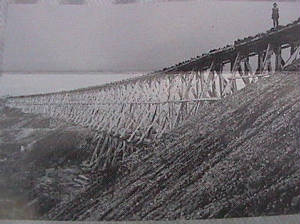 This period photo shows a trestle about ½ mile east of McEwen. On the site is one of the largest preserved field fortifications on the entire line (more than 1,305 feet of earthworks). The large size of the wooden trestle may have necessitated more guards and thus a larger fortification.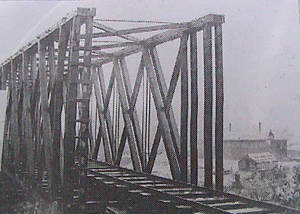 This site east of Denver has no physical remains due to a rerouting of the creek and construction of Highway 70. A rise to the southwest of the railroad bridge contains a low earthen wall with a slight ditch on either side. This wartime photo of the Trace Creek crossing shows a blockhouse and camp on the banks of the creek. This is the only known Civil War era photo of a blockhouse fortification along this line.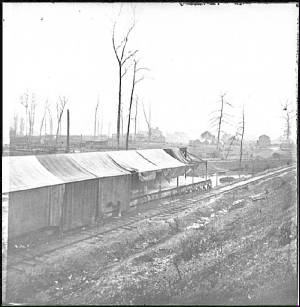 Tennessee River Landing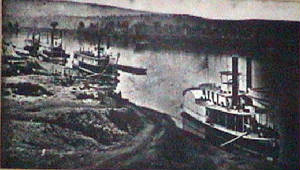 Union Transports